Ask your Pharmacist (AuP) is a platform connecting pharmacists with patients in order to provide them with the best possible answers to all their health-and-drugs related questions.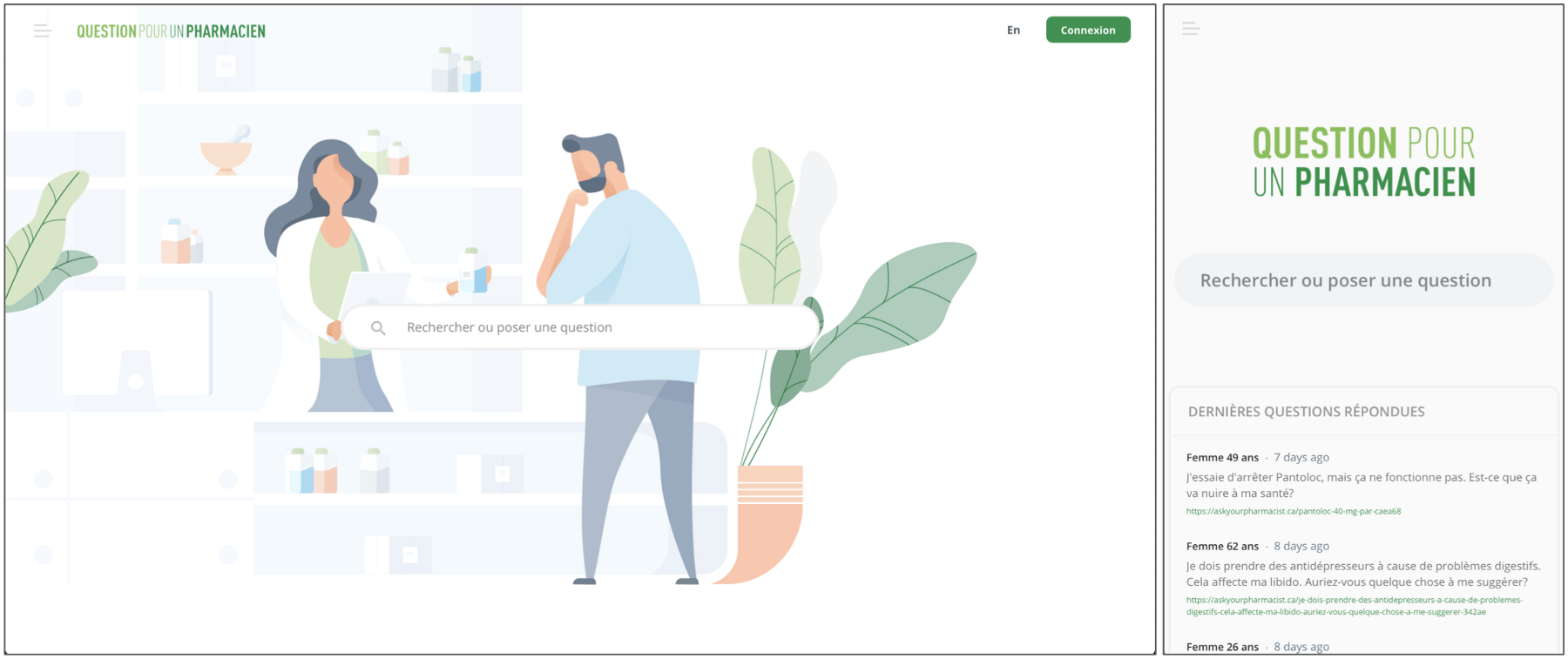 1. How to ask a question ?
It is easy to ask a question on AuP. When typing your question, our search engine will first show you similar questions already answered by pharmacists. If you can't find your answer among them, you'll be invited to connect with your pharmacy team in order to get an answer from the people who know you best. And that's it! Your answer is on its way !
2. How can I know that my question has been answered ?
The information you provide us when asking a question is used to create your profile. Using the email address in your profile, we will send you an email notification as soon as a pharmacist has answered your question.
You can also discuss with the responding pharmacist using the chat room.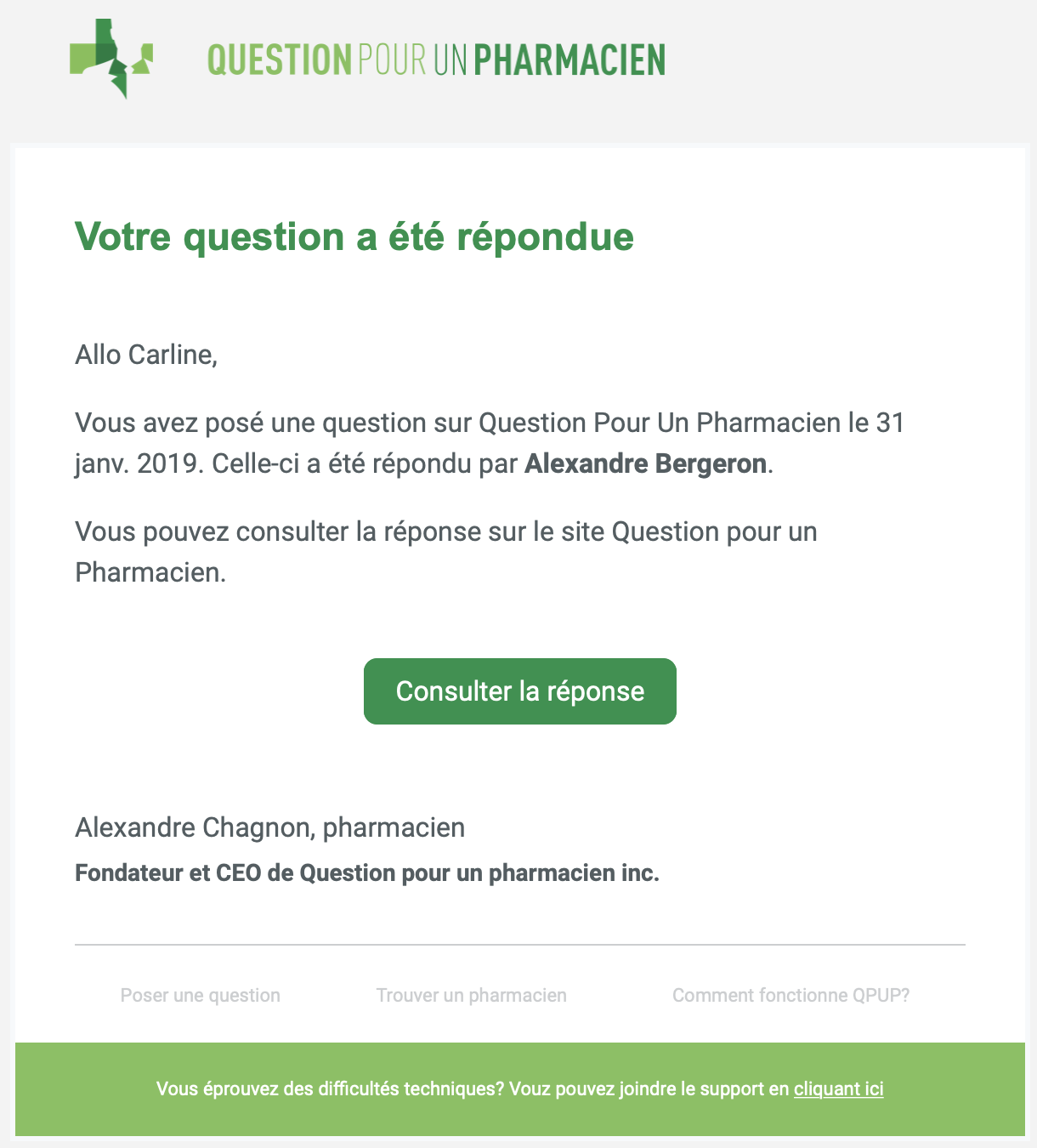 3. How can I create my Personal Health Record (PHR) ?
Before asking your first question, you will need to provide us with some information which becomes your PHR. Your PHR can be accessed only by the responding pharmacists. You can also create your PHR without asking a question. It could be interesting to do so to benefit from various features on our platform, such as the Recent Activities tab.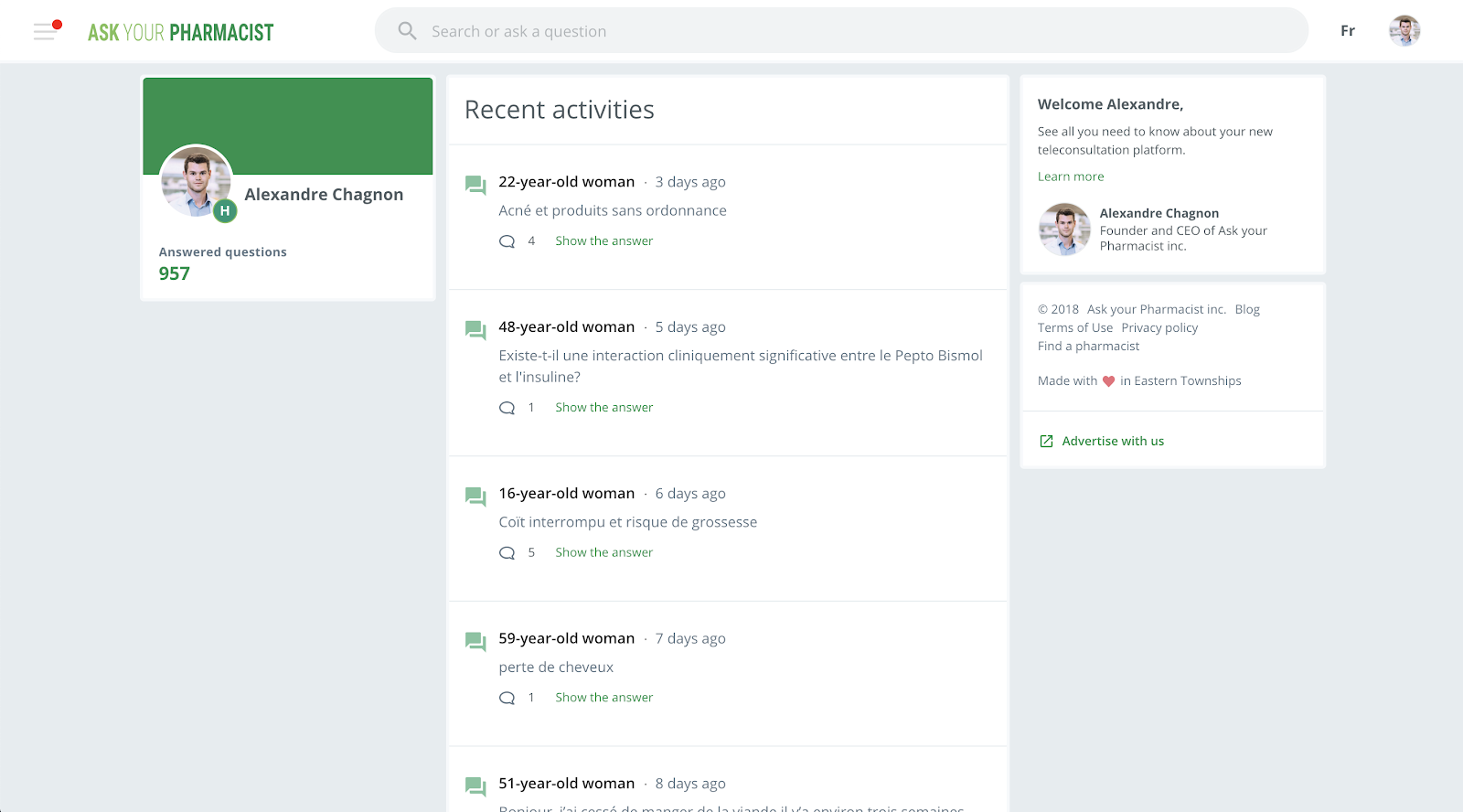 4. How is my personal information protected ?
We use the best technologies to ensure that all the information you provide us will only be used by the responding pharmacists. Only pharmacists can access your PHR.